The American Forest & Paper Association (AF&PA) recently announced that a record amount of 67.2% of paper consumed in the U.S. was recovered for recycling in the year of 2016, an incredible feat for paper recovery.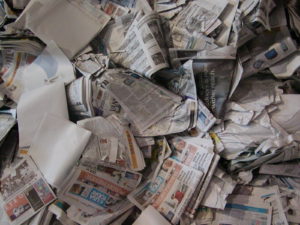 According to WhatTheyThink, the annual paper recovery rate has doubled since 1990 and U.S. paper recovery has either met or exceeded 63% for the past eight years.
Collectively, the industry has a goal to exceed 70% paper recovery for recycling by 2020. This is all a part of its "Better Practices, Better Planet" 2020 sustainability initiative.
For more U.S. statistics on paper recovery, check out www.paperrecycles.org/statistics.